Remarkable Aircraft. Superior Service.
Experience the Steel Aviation Difference.
Steel Aviation holds the highest standards when it comes to the aircraft we sell. Our rigorous inspection and documentation process provides you with peace of mind when buying with us.
American Champion Aircraft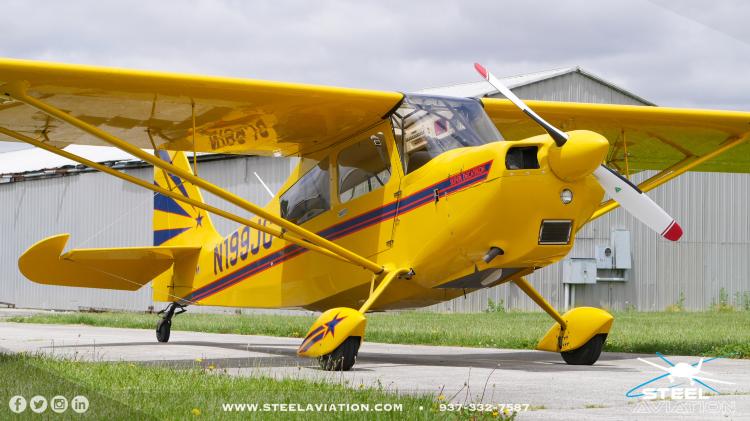 $139,900
N-Number
N199JC
Time
595
Serial
1031-2006
Flying FUN! This one is super nice with great upgrades. Want to improve your flying skills? Aerobatics and a tailwheel will challenge you! Call us to discuss this super fun yet functional and capable aircraft.

Cessna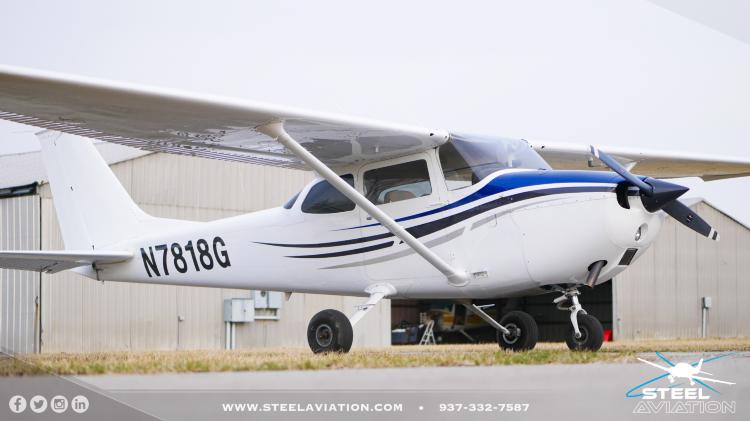 $139,900
You want a newer aircraft without the new aircraft price? New paint, New interior, New Penn Yan engine, exceptional in every way. If it needed it it got it. New Avionics ADSB Compliant. Call us for complete details.

Diamond
This plane is an exceptional choice for so many applications. Seasoned pilot, new pilot or a profit minded flight training center. The bulletproof IO360 is at the heart of this plane. With a modern all composite airframe, proven Lycoming IO360 piston engine and the industry leading Garmin G1000 NXi panel, the DA40 XLT combines a blend of modern airframe and avionics. With an unmatched safety record call us today to discuss this fantastic aircraft.

Ultimate versatility. Does everything very well, personal travel, training, as well as family and business travel. All at that with the best safety record in the industry. Includes the new G1000 NXi panel. The cost of ownership is the lowest of any aircraft in its class. More flying less guilt! Call us today for complete details.

$1,476,610
This plane is everything you could want in an aircraft. A gorgeous highly accessible spacious cabin, low fuel burn and maintenance costs you can have it all in an aircraft! Includes Garmin latest greatest G1000 Nxi Panel. This is the perfect plane to build twin time as you step into the jet world and beyond. Call us to discuss this cutting edge aircraft. Steel Sells Diamonds.....call us for awesome finance rates on a DA62!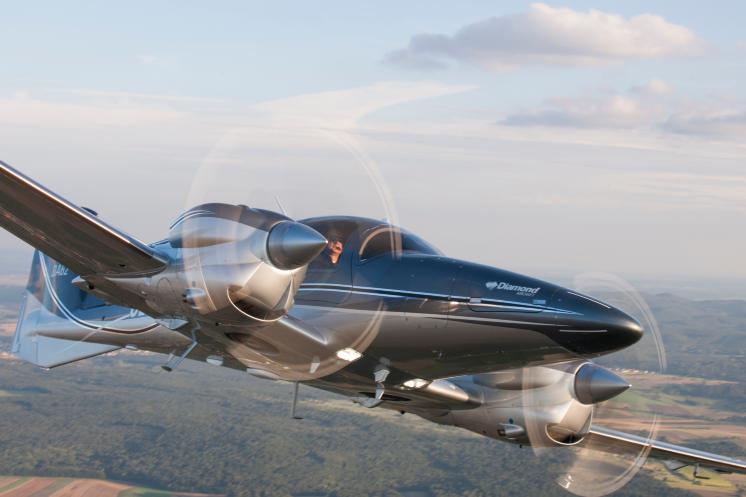 $1,424,930
Here it is.....Diamonds new DA62. A very capable aircraft, with a cutting edge design. Dual Austro powered diesel engines that burn under 12 gallons per hour total! A huge range due to the low fuel burn, and Garmin state of the art G1000 NXi in the panel. Having a plane like this is as close as you will ever get to owning your own magic carpet. Steel offers so super low financing rates! Call us to learn more!

N-Number
N7SA
Time
0
Serial

Whoa this plane hits all of the marks fun and so much utility all in the same package. No reason to own both a Cub and a plane that can take you somewhere...this will do both very effectively. Order your plane with Steel Aviation and receive our industry leading service and knowledge.

An almost new Diamond at this price? Whoa! Call us quickly. You just do not find planes like this very often. All ADs are in compliance no damage history complete and continuous logbooks.

Glasair
N-Number
N117WV
Time
2100
Serial
3115
Here is an amazing example of a Glasair III. N117WV has been completely refurbished from spinner to tail with no expense spared. This aircraft has new paint and interior, and a full glass cockpit. You will find dual Garmin G3X touchscreen PFD/MFD, Garmin GTN 725 WAAS nav/com, Garmin GTX33X Transponder, Garmin G3X auto pilot with level button/Yaw Damper, Garmin 23ES with ADSB compliance providing weather and traffic. Engine monitoring is available on the G3X. Aircraft also has larger oil cooler mod, new Cleveland Brakes, New Windows, Tanis Heater, and Custom Cover.

Piper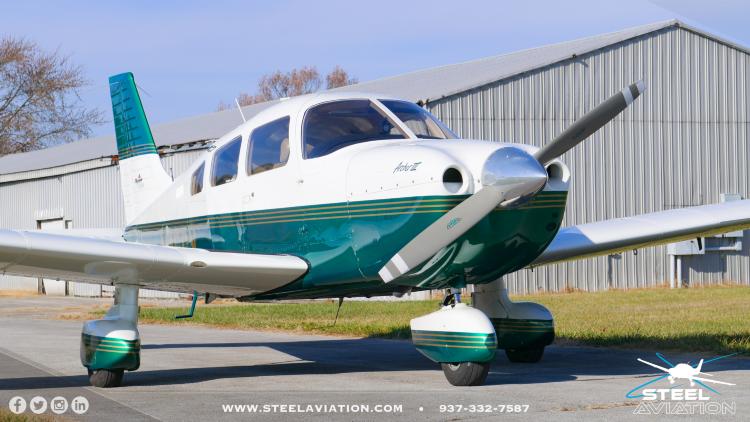 $179,900
N-Number
N456Y
Time
1550
Serial
28-43353
The Owner has upgraded so we are offering this well cared for low time Piper Archer. These aircraft are getting harder and harder to find. Never abused, well maintained, complete logbooks with no damage history. This one has an excellent pedigree. ADSB has been completed this one is ready for your next adventure. Call us to learn more.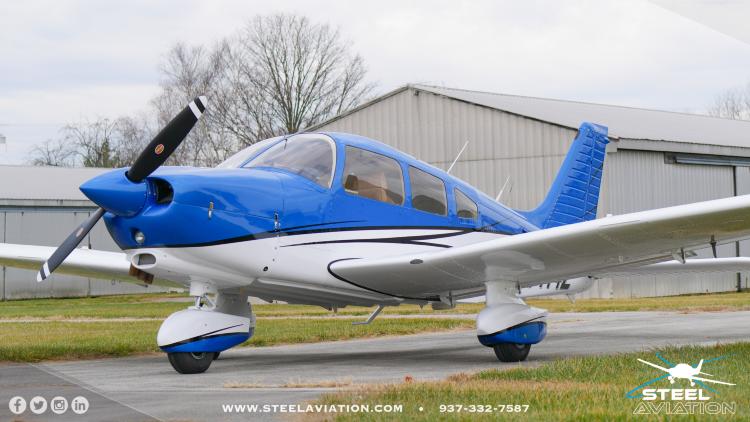 $164,900
The plane is in great condition complete with a major Overhaul by Penn Yan, Garmin GTX650 Touch Screen, updated paint. You will turn heads on the ramp with this one stunning gorgeous new paint. Excellent condition. Call us to learn more.

Tomark Aero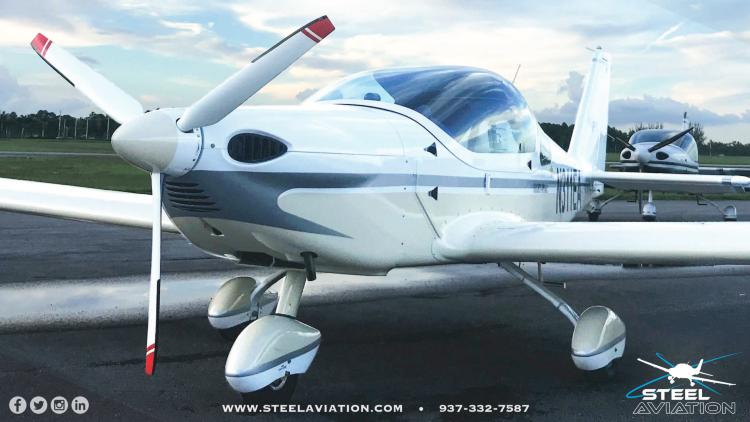 $159,900
If you are looking for a well built economical and FUN aircraft look no further. Complete with a Ballistic Recovery System. Used only for airshows and client demos this aircraft is like new! It is powered by a Rotax 914 UL Turbo 115 HP engine. Call us to learn more about this sporty fun to fly machine!