2003 Cirrus
SR22 Turbo Centennial Edition
SOLD
This is not a typo, a G1 Tornado Alley TURBO! Amazing price point, exceptionally capable aircraft. Updated Avionics, All Ad's are in compliance, complete and continious logbooks and exceptionally clean. The turbo was installed by Tornado Alley Turbo about 600 hours ago. Excellent Aircraft!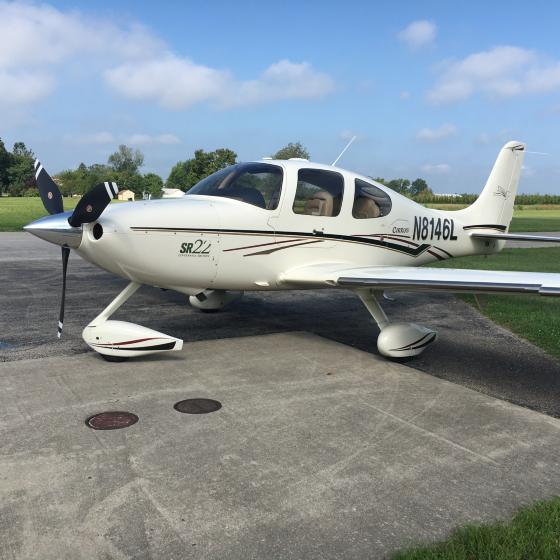 Aircraft Information
N8146L: Pre-Owned
Airframe Total Times:
1875
Location:
KCOS / Colorado
Avionics
Avidyne Entegra Primary Color Flight Display (PFD)
Avidyne FlightMax EX5000C Multi-Function Color Display (MFD)
Avidyne IFD440 Touch screen
Avidyne IFD440 Touch screen
CMAX Chart View Electronic Approach Plates
EMAX Engine and Fuel Monitoring
Flight Director
Garmin 4 Place Intercom
Garmin GMA 340 Audio Panel
Garmin GTX327 Transponder
Garmin GTX345 Transponder with ADSB IN and OUT
Skywatch Active Traffic System
WX 500 Stormscope and XM Weather that Displays on MFD
Equipment
Cirrus Airframe Parachute System (CAPS)
Dual Alternators
Dual Batteries
TKS Inadvertent Deicing
Gorgeous Aircraft Always hangared
Avidyne DFC90 Digital Autopilot with Straight and Level Button
Tornado Alley Turbo Normalized
Built in Oxygen
Hartzell Composite Propeller
A lot of aircraft......compare!
No Damage History
One Owner Aircraft
Always Hangared
WAAS Upgraded
Turbo Was Installed less than 800 hours ago
ADSB IN and OUT Compliant
In 2008 with 715TT the engine was IRANED By Continental there was no damage however there was metal in the oil and TCM went though the engine. Point is this one has A LOT of life left in it!
DUAL Avidyne IFD440 Touch Screen GPS/NAV/COM
Exterior
This plane is in amazing condition. Pride of ownership shows with this one. Always hangared.
Interior
Again just super clean, complete with the special edition logos embossed in the seats. Gorgeous aircraft.