1971 Cessna
172
Sale Pending
You want a newer aircraft without the new aircraft price? New paint, New interior, New Penn Yan engine, exceptional in every way. If it needed it it got it. New Avionics ADSB Compliant. Call us for complete details.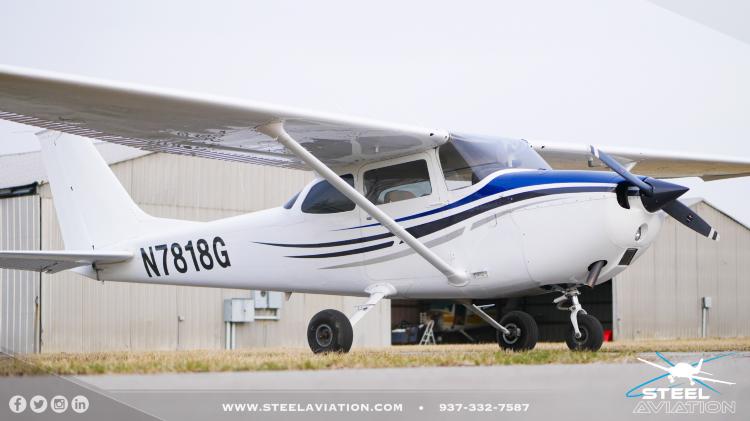 Aircraft Information
N7818G
Airframe Total Times:
4500
Avionics
4 Place Intercom
Avidyne AMX240 Audio Panel
Avidyne AXP340 Transpoder ADSB-Out and Audible Altitude Alerts
Avidyne IFD440 NAV/COM/WAAS/GPS
Equipment
Complete Strip and Paint with warranty
New Leather Interior
Penn Yan Engine Overhaul
If it needed it; it got it during the refurbishment
No excuses 172
Excellent First Aircraft
New battery
New tires
New alternator
New starter
Call us for more details.
New Stainless Steel Screws
New Camlocks
All New Tinted Glass
New and Under Warranty Avidyne IFD 440 NAV/COM/GPS/WAAS Touch Screen
AXP 340 ADSB Out Transponder 2020 Compliant with Audible Altitude Call outs
MLB100 For ADSB IN
FLT Forward Looking Terrain
SVS Avidyne Synthetic Vision
BlueTooth to Ipad and Foreflight push flight plan to flight deck!
New Tires, New Tubes
New Brakes
Overhauled Turn Bank Coordinator
Overhauled DG
Stec 40 AutoPilot
Exterior
Newer Paint Complete strip, zinc chromate, and paint. All flight controls were removed, new hardware was installed, all new stainless steel used in reassembly. All new glass. 1 year warranty. Dripping wet shiny and gorgeous! All over white with Steel Blue, Silver and Charcoal Accents. It is so nice!
Interior
Interior is new gray leather luxurious and gorgeous. New carpeting, extra padding was used in seating, all materials are burn test compliant. Must see!