2008 Piper
Matrix
SOLD
Run with the BIG BOYS is Pipers campaign for the matrix. And here is why. N580MM is a fantastic aircraft, offering the latest in safety and comfort from Piper. A one owner aircraft that was broken in by the book, factory service center maintained and has no damage history. This plane looks and smells new. The beautiful and luxurious cabin class interior is impressive to not only family and friends but all important business associates. This will become a valued tool in any business setting paying for itself again and again. This is one capable aircraft with state of the art avionics, the Matrix cruises at 213 KTAS, 1345 NM at long range cruise. 25,000 FT operating altitude and is Flight Into Known Icing (FIKI) approved. No longer do you need to delay those important trips because of known icing conditions, and rest assured you are covered with this FIKI certification. Call us today for further information about this FANTASTIC aircraft.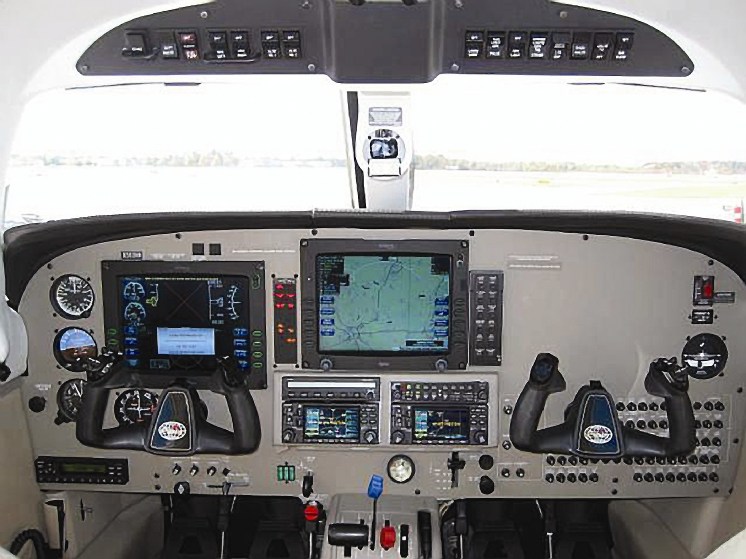 Aircraft Information
N580MM
Airframe Total Times:
100
Avionics
6 Place Intercom
Avidyne Flight Max Entegra MFD with EMAX Engine Monitoring System
Avidyne Flight Max Entegra PFD with Built IN Altitude Pre-Select and Vertical Speed
Avidyne TAS-610 Traffic Advisory System
Avidyne TWX-670 Tactical Lightning Detection System
C-Max Electronic Approach Charts
E-Max Engine Indication System
Garmin GNS 430 Color GPS/NAV/COM
Garmin GNS 430 Color GPS/NAV/COM
Garmin GTX330 Transponder TIS And Pilot Control
GMA 340 Audio Panel
STEC System 55X Auto Pilot/Flight Director Integrated into the Flight Max Entegra
Equipment
Avidyne Glass Panel
TAS
Tactical Lighning
De Ice
Speek Brakes
Air Conditioning
Oxygen
WAAS
Sirius W/Audio
800 lb Payload
Lycoming Engine T10540-AE2A
Dual TurboCharged 350 HP at 2500 RPM Direct Drive 6 Cylinders
Fuel Injected, Dual Ignition with shielded Ingition Harness
Pressurized Independant Magnetos (Two)
Engine Mounts-Dynafocal Type With Internal Dampers
Starter 24 Volt
Air Filter Dry Type
Oil Filter Full Flow
Oil cooler with Thermostatic Control
Pneumatic Pumps-Dry, Continuous, Independant One
Inter-Coolers (Dual)
Alternate Induction Air with Manual Control
Oil Quick Drain
Hartzell 3 Blade Composite Constant Speed Prop
Polished Spinner
430's Have Broadband Antenna
Wheel Indent Button
Pilot/Co Pilot Control Wheel Mic Button
Pilotac Microphone
Automatic Emergency Locator Beacon 406MHz
Autopilot with Automatic Electric Trim
GI-106 Vor/Loc #1 Indicator
Premium Avionics Package
298 Full DeIcing Group w/Annunciator
Speed Brakes with Yoke Mounted Actuations Switch and Panel Mounted Indication Lights
Loaded
Always Hangared
One Owner
Will trade for Avidyne SR22 Turbo
Cruise Speed
KPH
Fuel Consumption
gal. / Hour
Useful Load
Pounds
Exterior
Beautiful all over Matterhorn white with, Metallic Cumulus Gray and Metallic Black Accents. This plane has always been hangared and is in primo condition.
Interior
Interior is the upgraded Natural Leather Package and again is in like new condition. This one still SMELLS new!