2005 Diamond
DA 40
SOLD
N571DS has been used for flight training however has not been abused. The plane is in very good condition and is being sold due to lack of use. All AD's and mandatory SB's are in compliance. The Diamond DA40 has the best safety record in general aviation and there is a reason for it, the plane is super stable and a joy to fly. The G1000 cockpit is impressive and a great IFR platform.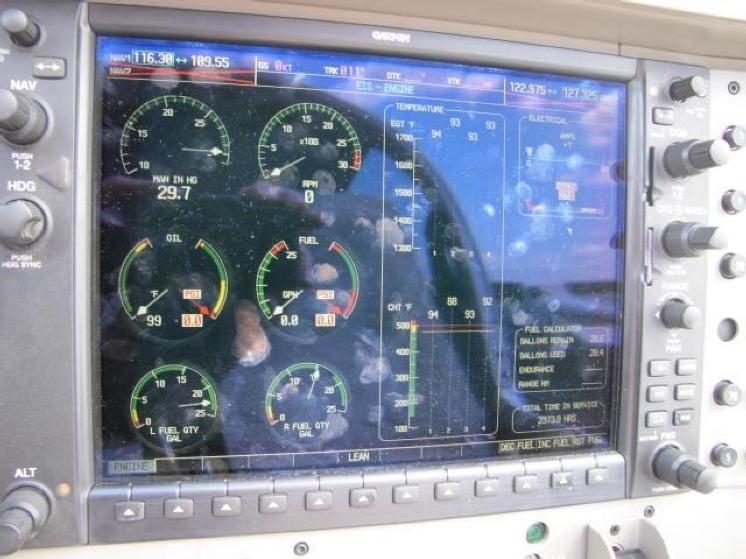 Aircraft Information
N571DS
Airframe Total Times:
2365
Location:
KJYO / Virginia
Avionics
Garmin 4 Place Built in Intercom
Garmin GDU1040, 10 Inch Multi Function Display (MFD), Moving map, Terrain, Traffic, Obstructions, EFIS, Flight Planning, Airport Data, GPS Satellite Data, Multi-Function Menus
Garmin GDU1040, 10 Inch Primary Flight Display (PFD), Wide Horizon, Three-Axis Flight Dynamics, Air Speed, Altitude, Vertical Speed, Horizontal Situation Indicator (HSI) with 350-Degree and Arc Modes
Garmin GTX33 Intregrated Mode S Transponder with Traffic Info
Garmin integrated VFR Terrain Awareness System
GDC74 Integrated, Digital Air Data Computer, Constant Display of TAS, CAS, Wind Direction, VSI and TAT
GEA 71 Airframe/Engine Interface Unit
GIA63 Integrated radio modules with IFR approved GPS; VHF navigation with ILS; and VHF communication with 16-watt transceivers
GMA 1347 digital Audio Controller with Digtal ATC Playback
Honeywell KING KAP 140 AutoPilot w/Altitude Hold and Preselect, Heading, NAV, GPS, APR Tracking
Equipment
Extended Glare Shield
Dual Controls
Avionics Master
Strobes
Navigation Position Lights
Inertia Reel Harness
Integral Instrument Lighting
Wheel Fairings
Electro Luminescent Panel Light
2 Blade Hartzell Constant Speed Prop
Extended Range Fuel Tanks (50 gallons)
Preformance Landing Gear
4 Way Baggage Compartment
Winter Kit
Engine Preheater
Cruise Speed
KPH
Fuel Consumption
gal. / Hour
Useful Load
Pounds
Exterior
All over white with Dark Red Metallic Stripes and Black accents. The plane has been hangared and is in good condition.
Interior
Premium leather seats with fabric side walls and premium carpeting.