2005 Diamond
DA 40
$249,900
An almost new Diamond at this price? Whoa! Call us quickly. You just do not find planes like this very often. All ADs are in compliance no damage history complete and continuous logbooks.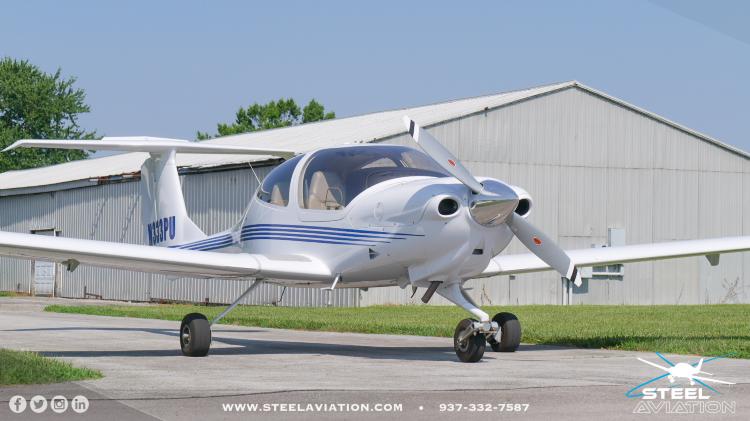 Aircraft Information
N333PU
Airframe Total Times:
225
Avionics
Dual GIA63 Integrated VHF COM/NAV/ILS/GPS
Garmin 4 Place Built in Intercom
Garmin GDU1040, 10 Inch Multi Function Display (MFD), Moving map, Terrain, Traffic, Obstructions, EFIS, Flight Planning, Airport Data, GPS Satellite Data, Multi-Function Menus
Garmin GDU1040, 10 Inch Primary Flight Display (PFD), Wide Horizon, Three-Axis Flight Dynamics, Air Speed, Altitude, Vertical Speed, Horizontal Situation Indicator (HSI) with 350-Degree and Arc Modes
Garmin GEA 71 Airframe/Engine Interface Unit
Garmin GTX33 Intregrated Mode S Transponder with Traffic Info
GIA63 Integrated radio modules with IFR approved GPS; VHF navigation with ILS; and VHF communication with 16-watt transceivers
GIA63 Integrated VHF/COM/NAV/GPS
Honeywell KING KAP 140 AutoPilot w/Altitude Hold and Preselect, Heading, NAV, GPS, APR Tracking
Equipment
Extended Range Tanks
No Damage History
Always Hangared
All Logbooks
Two Owners
Like New!
Wheel Fairings
Garmin GTX345 Transponder ASDB IN/OUT
Exterior
This one is like new. Hangared super low time and it shows like new! Shiny and gorgeous.
Interior
Smells new looks new. Gray leather interior. Exceptional in every way.