Remarkable Aircraft. Superior Service.
Experience the Steel Aviation Difference.
Steel Aviation holds the highest standards when it comes to the aircraft we sell. Our rigorous inspection and documentation process provides you with peace of mind when buying with us.
Cessna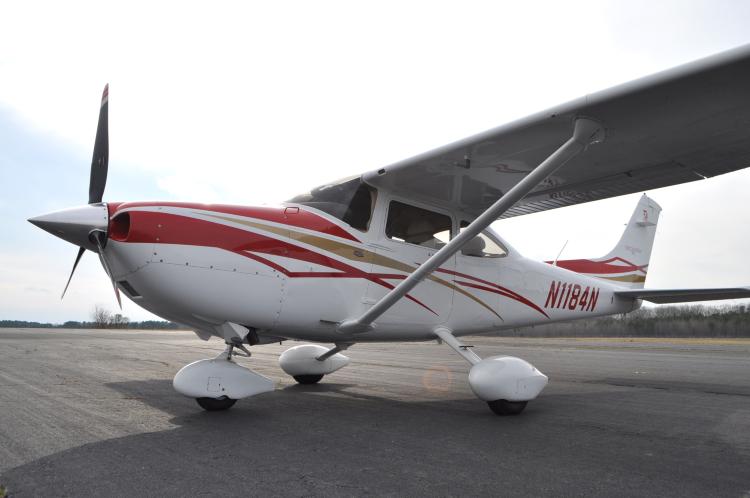 $354,900
2007 T182T Turbo Skylane with Nav III (G1000), GFC700 & WAAS. Active Traffic, Hot Prop, Built in O2, XM Radio & Weather, and Storm Scope.This is a beautiful example of a hard to find aircraft. Less than 700 hours on the engine, always hangared, and No damage history.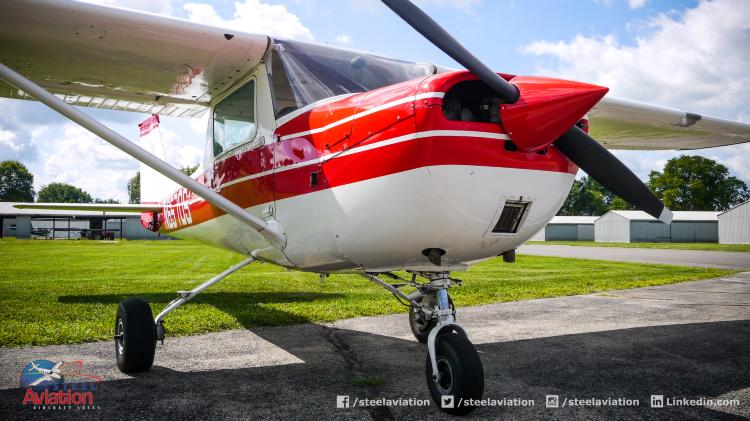 $26,900
Cirrus
N-Number
N82SA
Time
2025
Serial
902
The Steel Signature Series we take an excellent airframe and refurbish it. Think high-end automobile restoration not just slapping some new cosmetics on it. The plane is a 2018 Steel Edition that starts as a G2 airframe. If you cannot or do not want to afford a gorgeous new Cirrus aircraft, this is your next best option. You have an extreme amount of value built into this aircraft compare then call us. A limited number of these aircraft will be in production each year. These are handcrafted highly detailed renovations this is not a production finish aircraft we believe when spending this amount of money only the finest will suffice. Backed by Steel Aviation Spinner to Tail One Year Warranty and SteelCare where we build more value in this aircraft by replicating the Jet engine programs only we take it steps further by including your engine, propeller, parachute repack annual base rates, and Avidyne warranty all at $99.00 per hour! Limited Editions these planes are exceptional in every way! Call us now to learn more!

N-Number
N262WH
Time
330
Serial
1639
2017 SR22T G6 GTS FIKI Perspective+ with Platinum package. This aircraft is less than 1 year old and has been meticulously maintained. Oil has been changed every 25 hours, every oil report and invoice has been kept. This aircraft has been privately, one owner flown, and always hangared. Spinner to Tail Warranty Through Nov 2022. 310Hobbs 245FLT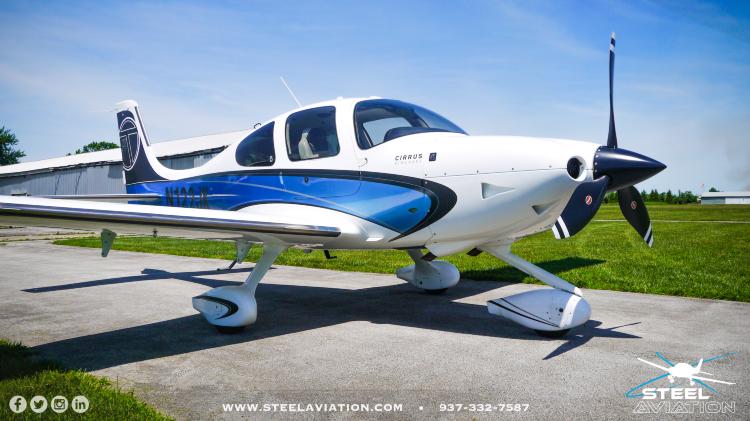 $624,900
N-Number
N122JK
Time
542
Serial
0473
One owner this one is a fantastic choice in the used Cirrus Market. Excellent maintenance, care, and history put this one on your short list! All Ads are in compliance, complete and continuous logbooks. Nicely upgraded and loaded! Call us to learn more.

N-Number
N777WE
Time
825
Serial
0220
N777WE is a fantastic loaded FIKI turbo. Always hangared, shows very well. Exceptional maintenance, complete and continuous logbooks. Fast, fun and capable. As close as you will get to owning your own magic carpet time machine. Call us to learn more.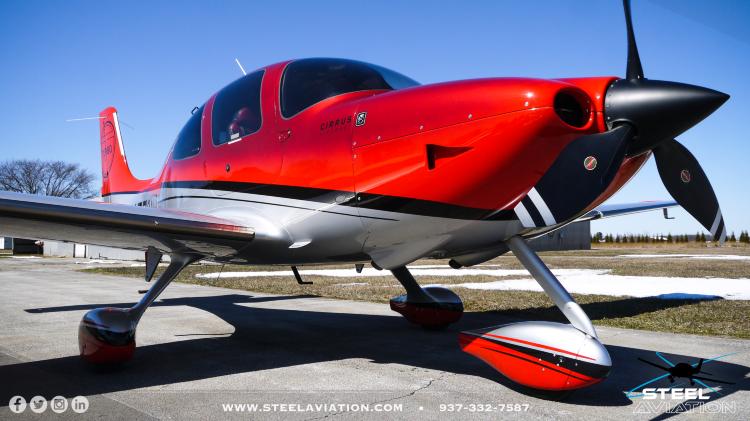 $439,900
N-Number
N770MM
Time
1685
Serial
3405
Highly upgraded and modified SR22 Turbo FIKI. Nothing left to do but fly! Exceptional in every way. All ADs are in compliance, complete and continuous logbooks, no known damage history. Call us we are always happy to discuss this beautiful plane.

N-Number
N8AE
Time
2205
Serial
2999
Excellent aircraft, factory new TSIO-550-N1B 2200 TBO. No Damage History, excellent logbooks and complete and continuous logbooks. New paint in 2017, Factory A/C, and WAAS. You want nice here it is! Call us.

N-Number
N984PG
Time
1897
Serial
1959
Excellent aircraft in so many ways. Perfect first or last aircraft. Loaded and ready to go.

N-Number
N254CC
Time
1525
Serial
2902
This one is ready to go! Excellent aircraft, Cirrus Service Center maintained. Complete and continuous logbooks. Loaded GTS. Call us today to learn more.

This plane is ready to go. WAAS upgraded and has the DFC90. Super clean, complete logbooks all ADs are in compliance. Please call to learn more.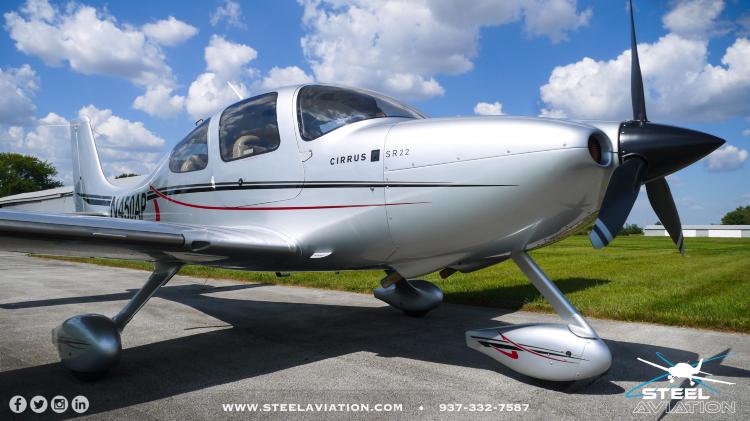 $224,900
N450AP is Ready for a new home. The plane has been well maintained. All AD's are up to date and the logs are complete and continuous, there is no damage history. Call us for more details.

Here is a great priced Cirrus with low engine time and a lot of options. All ADs are in compliance, logbooks are complete and continuous. Call for more details.

Diamond
N-Number
N7SA
Time
0
Serial

Whoa this plane hits all of the marks fun and so much utility all in the same package. No reason to own both a Cub and a plane that can take you somewhere...this will do both very effectively. Order your plane with Steel Aviation and receive our industry leading service and knowledge.

This plane is an exceptional choice for so many applications. Seasoned pilot, new pilot or a profit minded flight training center. The bulletproof IO360 is at the heart of this plane. With a modern all composite airframe, proven Lycoming IO360 piston engine and the industry leading Garmin G1000 NXi panel, the DA40 XLT combines a blend of modern airframe and avionics. With an unmatched safety record call us today to discuss this fantastic aircraft.

Ultimate versatility. Does everything very well, personal travel, training, as well as family and business travel. All at that with the best safety record in the industry. Includes the new G1000 NXi panel. The cost of ownership is the lowest of any aircraft in its class. More flying less guilt! Call us today for complete details.

This plane is everything you could want in an aircraft. A gorgeous highly accessible spacious cabin, low fuel burn and maintenance costs you can have it all in an aircraft! Includes Garmin latest greatest G1000 Nxi Panel. This is the perfect plane to build twin time as you step into the jet world and beyond. Call us to discuss this cutting edge aircraft.

Here it is.....Diamonds new DA62. A very capable aircraft, with a cutting edge design. Dual Austro powered diesel engines that burn under 12 gallons per hour total! A huge range due to the low fuel burn, and Garmin state of the art G1000 NXi in the panel. Having a plane like this is as close as you will ever get to owning your own magic carpet. Call us to learn more!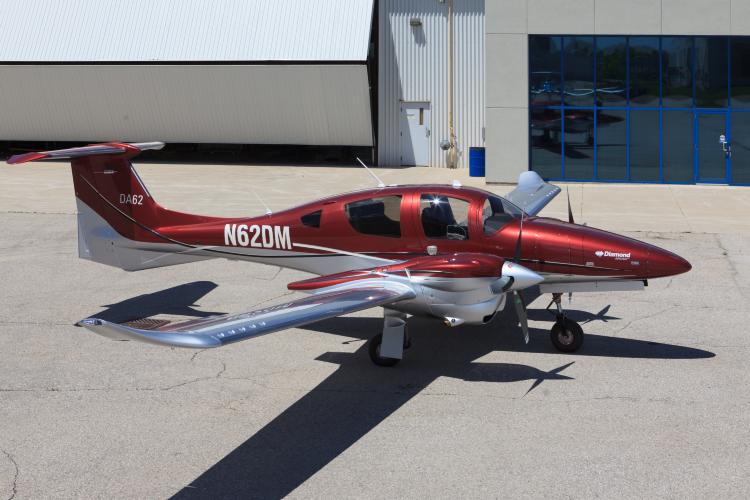 $1,481,660
The DA62 it is the hottest plane on the market. Here is your opportunity to own one NOW! YES, IT IS AVAILABLE NOW! Need a tax deduction? The potential tax savings are extreme. Call us now to learn why you should purchase your Diamond From Steel Aviation.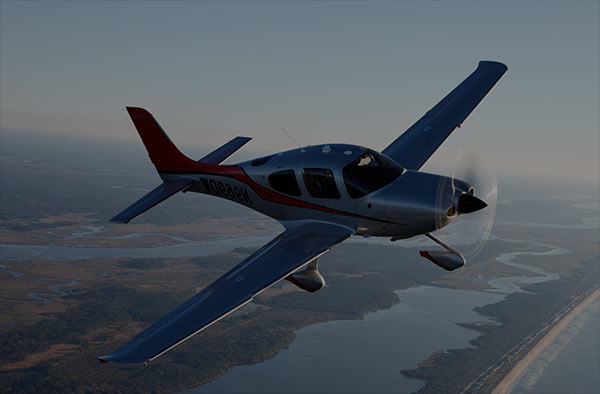 $660,000
N-Number
N785SA
Time
1235
Serial
42AC013
This plane was part of Diamonds Certified Preowned program and has been refurbished to factory new tolerances. Excellent aircraft in so many ways. Call for more details

Ercoupe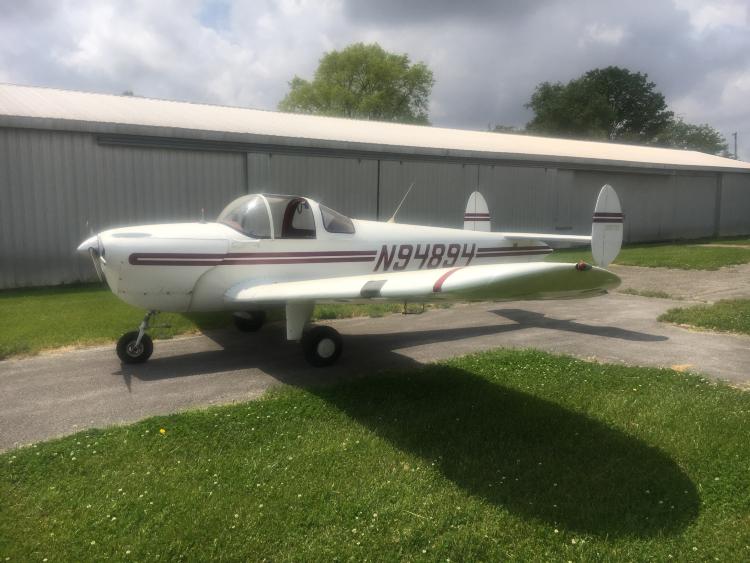 $19,900
Fun inexpensive flying....Call us today to learn more.

Piper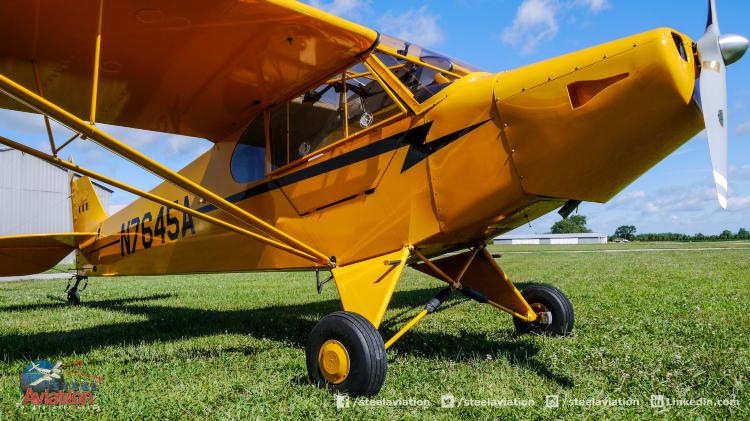 $59,900
A one owner plane this one is a total blast to fly! Get back to your roots tail wheel flying will make you a much better pilot. Such a fun plane! Call us to learn more! Motivated Seller send us an offer!