Remarkable Aircraft. Superior Service.
Experience the Steel Aviation Difference.
Steel Aviation holds the highest standards when it comes to the aircraft we sell. Our rigorous inspection and documentation process provides you with peace of mind when buying with us.
American Champion Aircraft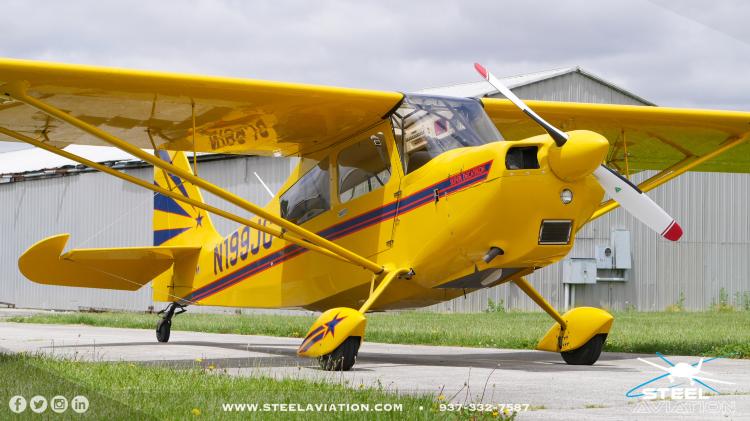 $129,900
N-Number
N199JC
Time
595
Serial
1031-2006
Flying FUN! Just out of the annual inspection. The owner is ready to sell! This one is super nice with great upgrades. Want to improve your flying skills? Aerobatics and a tailwheel will challenge you! Call us to discuss this super fun yet functional and capable aircraft.

Cessna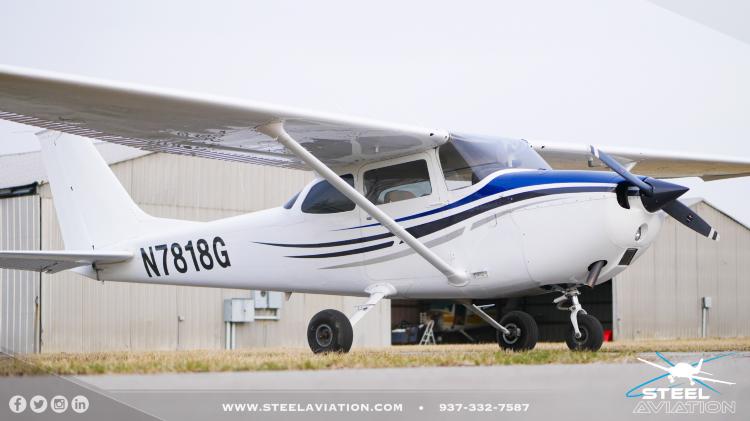 $139,900
You want a newer aircraft without the new aircraft price? New paint, New interior, New Penn Yan engine, exceptional in every way. If it needed it it got it. New Avionics ADSB Compliant. Call us for complete details.

Cirrus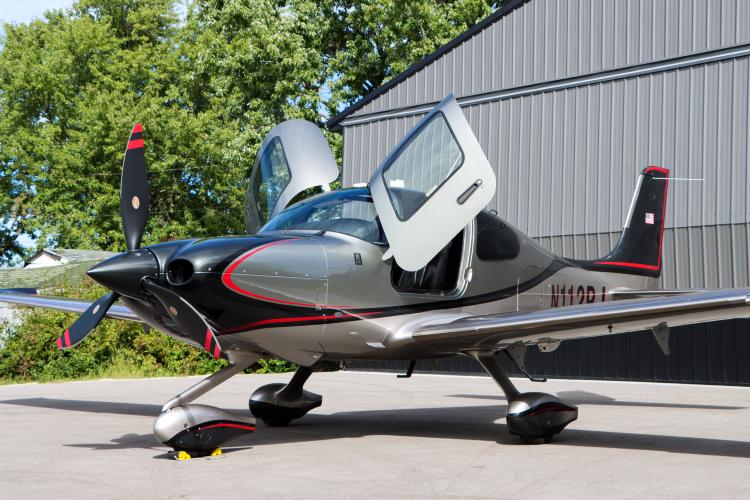 $809,900
N-Number
N122PJ
Time
515
Serial
1540
Loaded and maintained by ONE of the best Cirrus Service Centers in the country. This plane will not disappoint even the most persnickety clients. The Xi interior and exterior are the finest Cirrus offers. All logs since new complete and continuous, no damage history, always hangared, impeccable maintenance. Call us to discuss in greater detail.

N-Number
N416PC
Time
295
Serial
4329
Here is well-optioned SR22 smart features make it affordable and it has a GIANT useful load at 1262lbs. Complete and continuous logbooks no damage history, ready to go. Excellent aircraft like new! Call us for more details.

N-Number
N877EM
Time
430
Serial
1217
The owner is upgrading and this fantastic aircraft is available ASAP. Like new, complete and continuous logbooks, no damage history, and good maintenance history. Beautiful color combination, loaded with features. Exceptional aircraft in every way. Call us to learn more.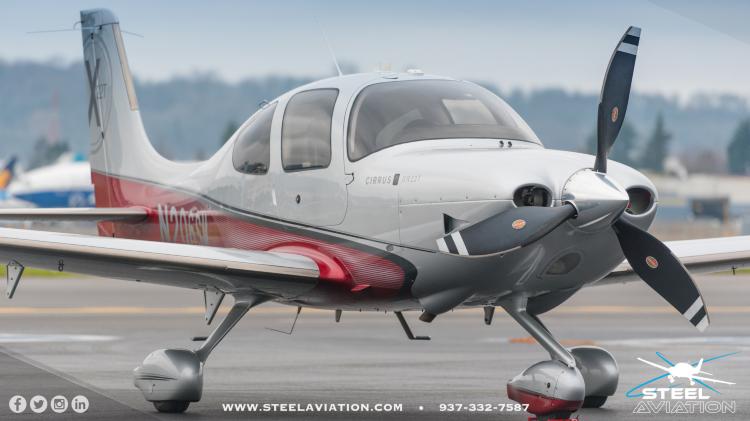 $449,900
N-Number
N206SM
Time
995
Serial
0171
The plane is in excellent condition low time ready for a new owner. The top-end overhaul has just been completed in 2019. Unique and gorgeous paint scheme. Exceptional maintenance no damage history complete and continuous logbooks. Put this one on your shortlist and call us!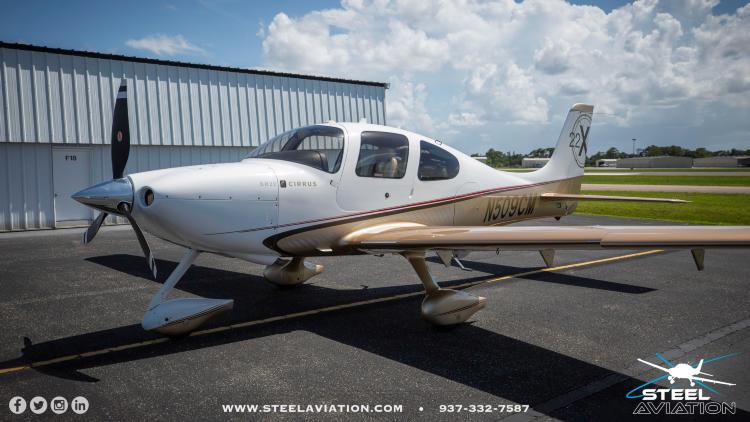 $414,900
N-Number
N509CM
Time
835
Serial
3509
This plane had one owner until 10 months ago when the current owner purchased the aircraft. His mission has changed so this hard to find clean wing normally aspirated plane is available. The aircraft features complete and continuous logbooks with no damage history. All Ad's are in compliance. Excellent useful load. Give us a call to discuss in greater detail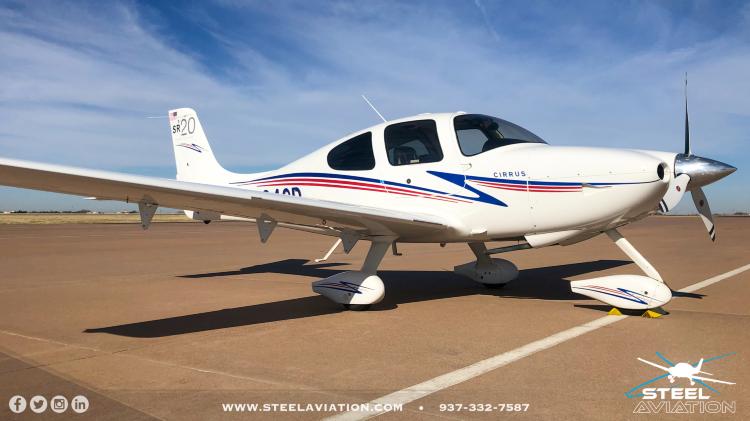 $209,900
This is a nice one if you are looking for a G3 SR20 look no further. Very well maintained and in excellent condition. There is no major damage history on this one all AD's are in compliance, logbooks are complete and continuous. Give us a call. Super nice aircraft!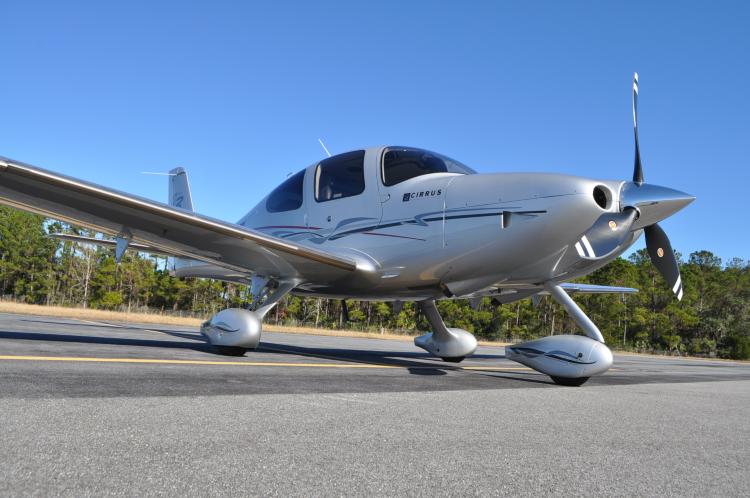 $339,900
N-Number
N33PF
Time
2275
Serial
2572
Beautiful Early G3 SR22TN with many upgrades. Dual WAAS Avidyne IFD440's with bluetooth and wireless keyboard, ADSB in/out, DFC90 Autopilot, Lynx9000+ transponder, XM weather/radio, Garmin GMA345 audio panel with (playback, bluetooth, USB charger), TKS, 225 hours SMOH on engine and prop (energizer starter installed, camshaft gear replaced, right turbo overhauled), Traffic, Terrain, and CMAX charts. Avidyne extended warranty until Oct. of 2020. The IFD440's have an additional 2 years of warranty. Upgraded Whelen LED strobes and position lights. Seats have been upgraded to G5 style seats with new padding. New carpet with noise dampening foam, new glare shield, yokes re-leathered with stitching like the G5. Engine under warranty until 6/2020. Always hangared.

This plane has been pampered. Off the assembly line, it was flown by Cirrus executives for the first 400 hours of its life, then moved on to its next owner who happened to be a former flight squadron leader of the Blue Angels. Recently it has been used for business and personal travel. It has just completed an annual inspection, engine and prop overhaul. ADSB is complete. All AD's are current, logbooks are complete and continuous. Give us a call to discuss this one in further detail.

A lot of plane for the money. Great option in the used market. All AD's in compliance. Give us a call to learn more.

N-Number
N678CD
Time
1100
Serial
1410
Awesome upgraded aircraft loaded GTS. Upgraded with WAAS, and DFC90. No damage history complete and continuous logbooks. Ready to go. Call us for more details.

This one started life as a very special one of only 100 produced Centennial Edition. So while a G1 it has a lot of the G2 upgrades including the 6 point engine mount. The engine was recently overhauled by the very reputable Corona Aircraft Engines. A two-owner aircraft planes like this are getting harder and harder to find. The parachute was recently repacked as well. We predict years of trouble-free flying with this one. Awesome Opportunity Call us to learn more!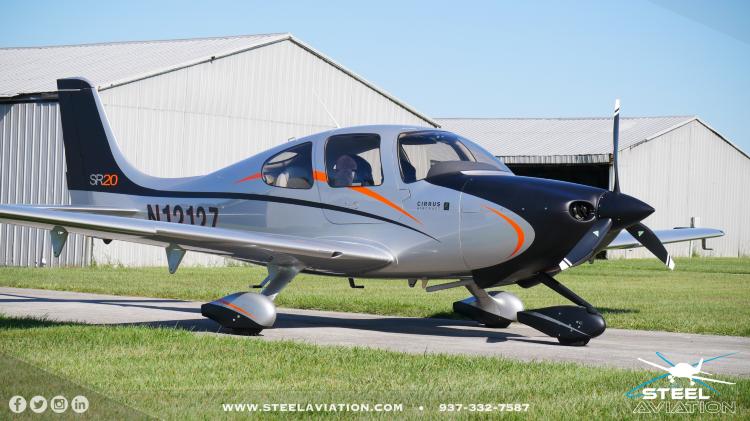 $179,900
This is not your ordinary 2002 SR20. Highly upgraded and ready for years of enjoyment. Complete and continuous logbooks. Good cosmetics. Annual just completed in July. Ready to go call us for more details.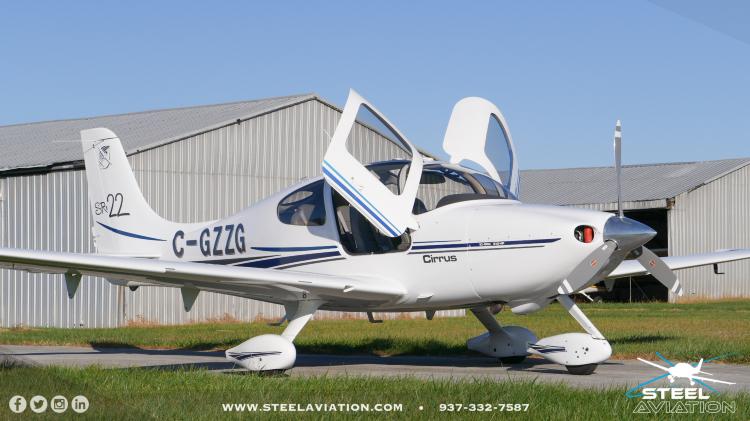 $209,900
A Great panel update in this one. Look at the overall value. Clean Cirrus with good maintenance records. A lot of value packed into this plane. Complete and continuous logbooks with no damage history. Call us to learn more.

N525BE is currently on the prowl for its next owner! Fantastic vintage Cirrus. Lower time and in great shape. Well maintained, all ADs in compliance, complete and continuous logbooks. 2 owner aircraft. Call us to learn more!

Diamond
This plane is an exceptional choice for so many applications. Seasoned pilot, new pilot or a profit minded flight training center. The bulletproof IO360 is at the heart of this plane. With a modern all composite airframe, proven Lycoming IO360 piston engine and the industry leading Garmin G1000 NXi panel, the DA40 XLT combines a blend of modern airframe and avionics. With an unmatched safety record call us today to discuss this fantastic aircraft.

Ultimate versatility. Does everything very well, personal travel, training, as well as family and business travel. All at that with the best safety record in the industry. Includes the new G1000 NXi panel. The cost of ownership is the lowest of any aircraft in its class. More flying less guilt! Call us today for complete details.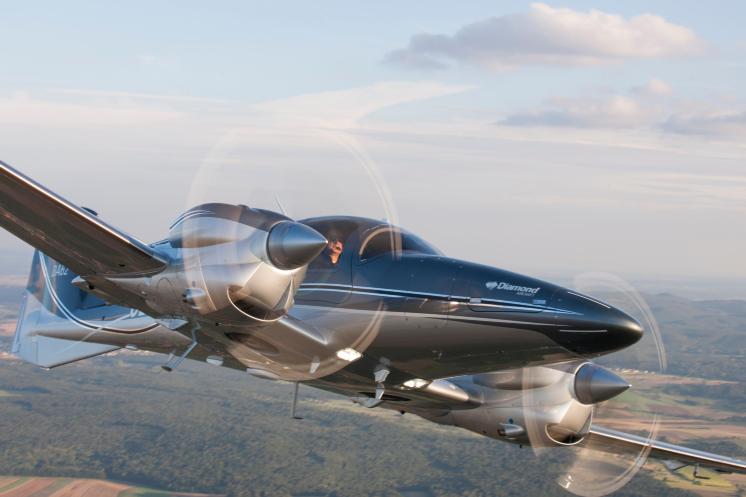 $1,476,610
This plane is everything you could want in an aircraft. A gorgeous highly accessible spacious cabin, low fuel burn and maintenance costs you can have it all in an aircraft! Includes Garmin latest greatest G1000 Nxi Panel. This is the perfect plane to build twin time as you step into the jet world and beyond. Call us to discuss this cutting edge aircraft. Steel Sells Diamonds.....call us for awesome finance rates on a DA62!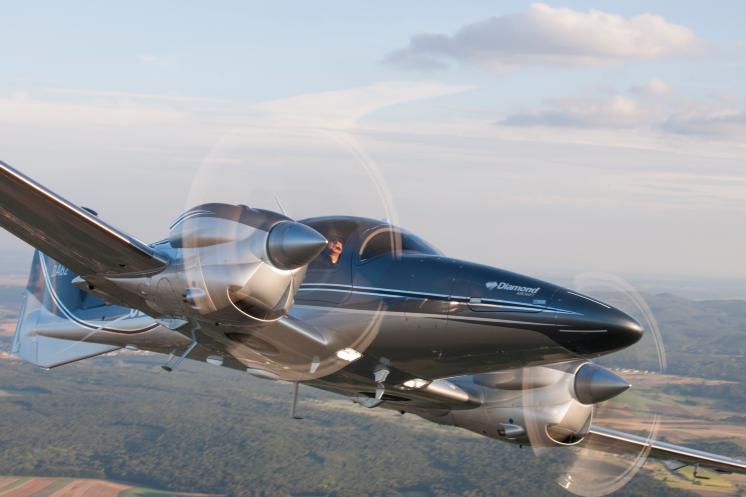 $1,424,930
Here it is.....Diamonds new DA62. A very capable aircraft, with a cutting edge design. Dual Austro powered diesel engines that burn under 12 gallons per hour total! A huge range due to the low fuel burn, and Garmin state of the art G1000 NXi in the panel. Having a plane like this is as close as you will ever get to owning your own magic carpet. Steel offers so super low financing rates! Call us to learn more!

N-Number
N7SA
Time
0
Serial

Whoa this plane hits all of the marks fun and so much utility all in the same package. No reason to own both a Cub and a plane that can take you somewhere...this will do both very effectively. Order your plane with Steel Aviation and receive our industry leading service and knowledge.

Piper
N-Number
N456Y
Time
1550
Serial
28-43353
The Owner has upgraded so we are offering this well cared for low time Piper Archer. These aircraft are getting harder and harder to find. Never abused, well maintained, complete logbooks with no damage history. This one has an excellent pedigree. ADSB has been completed this one is ready for your next adventure. Call us to learn more.

The plane is in great condition complete with a major Overhaul by Penn Yan, Garmin GTX650 Touch Screen, updated paint. You will turn heads on the ramp with this one stunning gorgeous new paint. Excellent condition. Call us to learn more.

Tomark Aero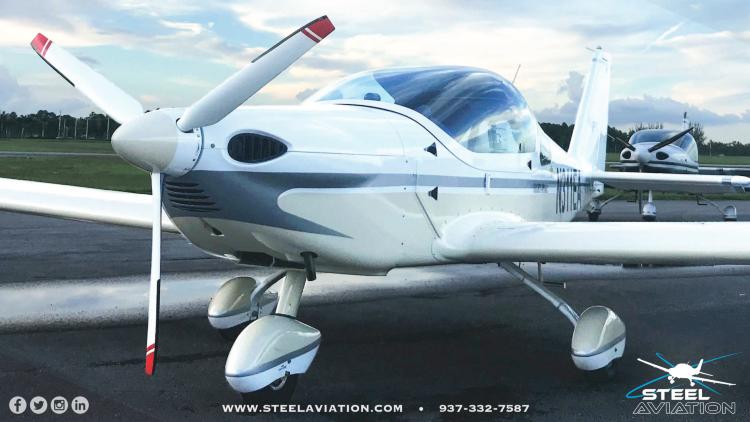 $159,900
If you are looking for a well built economical and FUN aircraft look no further. Complete with a Ballistic Recovery System. Used only for airshows and client demos this aircraft is like new! It is powered by a Rotax 914 UL Turbo 115 HP engine. Call us to learn more about this sporty fun to fly machine!